Weddings by Howes the Florist, Buckingham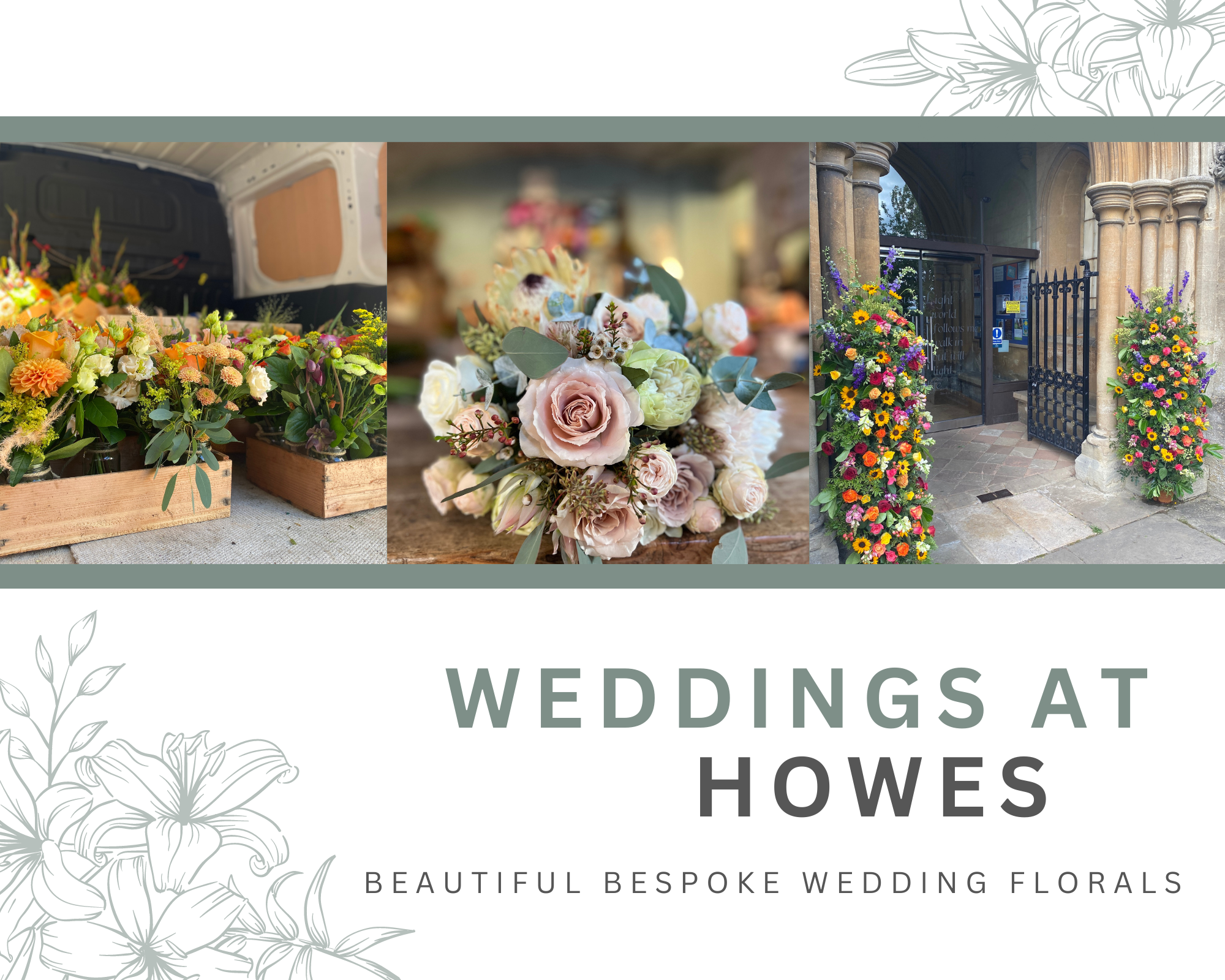 Congratulations on your forth coming wedding. We know how exciting and daunting planning can be! We would love to help you with your preparations.
We know there are so many inspirations and images of beautiful wedding flowers, and we would love to help you create YOUR perfect florals. No two weddings are the same. Your wedding should include those special little details that are all yours.
To enable us to create your bespoke florals we offer a free no obligation consultation with knowledgable our team. We are more than happy to do this in person, over the phone/video all or via email.
We can offer advice, flowers to purchase for you to create your own wedding flowers or the complete bespoke wedding service.