About Howes the Florist, Buckingham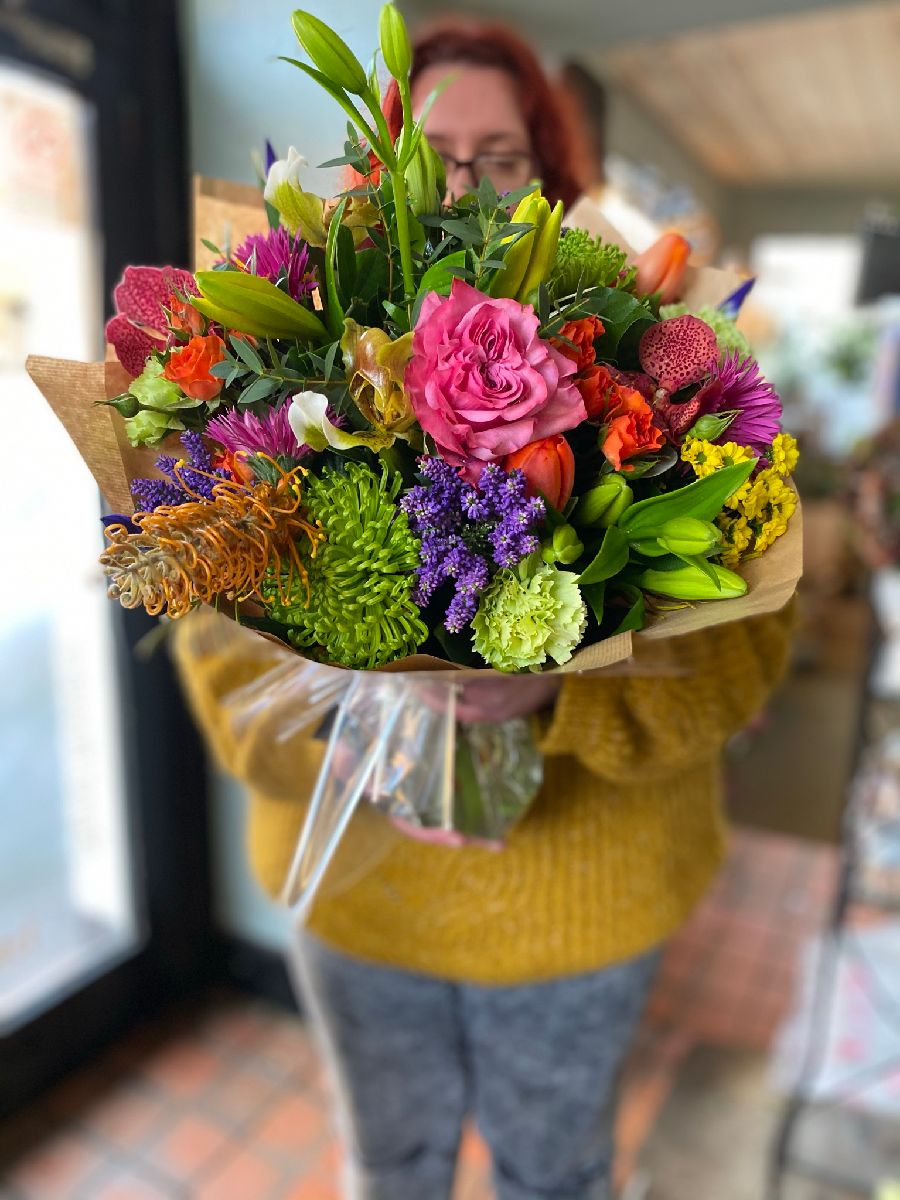 Hello I'm Hayley, one half of the current custodians of Howes the florist in Buckingham.
My first ever job was working with an incredible local florist as her Saturday girl. My love of buttonholes started here! I loved the sense of community working here gave me, I would get to chat with my friends Parents, my Great Aunts or My Mum's friend from school. Did I mention I am a local girl!
I am an enthusiastic flower lover and could talk for hours with you about my favourite variety of Roses (it is Country Blue!), What I would grow in my perfect garden and the benefit of plants! I am inspired by the change in our industry to be more sustainable and I love the sense of community and camaraderie within this wonderful trade.
Before coming back to my Buckinghamshire roots, I studied English Literature at University and my wonderful friend (now husband and other half of Howes) David was just down the road studying Business.
In 2005 after the unexpectedly early arrival of our beautiful Daughter, David wanted to move on from his job in the hospitality industry and the family floral dream began. We sold our first home together, moved back home and in 2006 we took over Howes.
Howes the Florist has been established in Buckingham for over 70 years and has many connections to my family. My parents wedding flowers were created here, as were my Nan's Funeral Flowers. We have always felt the shop is a part of the community and we are thrilled to continue its legacy.
Our families have been a massive part in creating Our floral dream and you may have the pleasure of meeting them when they deliver for us! We have a fabulous flower family who work along side us to create the wonderful florals for you. When we say we are a family business, we truly mean it. From our children joining us, to our parents, siblings and friends helping out, Howes is a team effort!
We would love to hear from you and help you create the perfect gift, farewell flowers or celebrate in style.
Howes The Florist
64-65 Nelson Street
Buckingham
Buckinghamshire
MK18 1BT